You can't convince someone you're influential, just by saying you are. You've got to earn that status over a period of time.
The uncertainty of how long that will take can be disheartening, but I am certain there are little things you can do every day to set yourself apart from the crowd.
Each month I'll reveal one habit that will help establish you as an influencer, and give you more opportunities for others to see your leadership potential.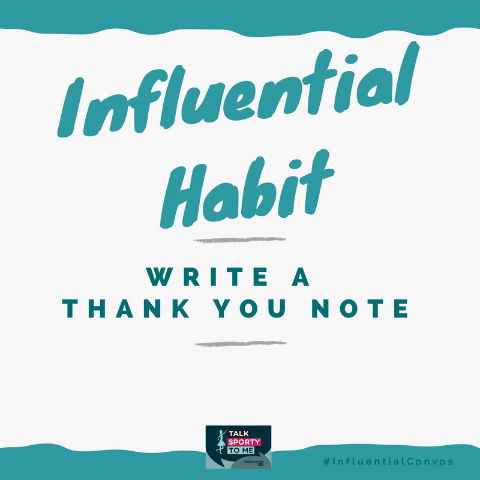 Influential Habit #1 – Write a Thank You Note
A little gratitude goes a long way, especially when you take the time to use a pen, paper and stamps.
You don't have to be a wordsmith to write a heartfelt note about three sentences long. Make sure the note highlights something specific that you appreciate. It could be a specific action (i.e. help with a project, a business introduction) or a specific characteristic you appreciate.
In my case, I thank the athletes I work with for being willing to talk to me during post-game interviews. Year after year those athletes go out of their way to help me, which increases my influence in the locker room.
You can do the same thing. It's a small action that furthers relationships and helps you become the person your coworkers want to hear from and the input colleagues seak out.